Alumni Success Stories
.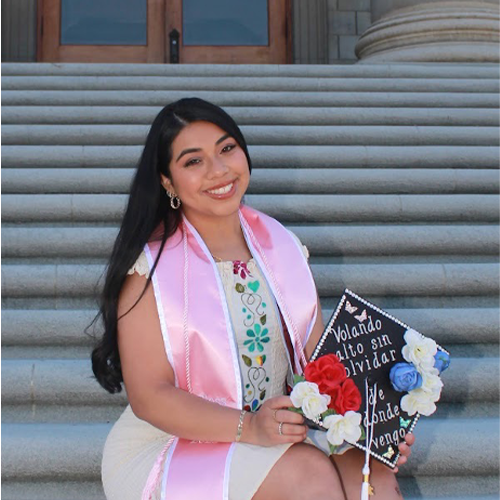 Jennifer Sacor: Eastside Class of 2019, University of Redlands Class of 2023
Jenni graduated Magnum Cum Laude from the University of Redlands with a degree in ethnic studies. With the help of her Eastside career coach, she secured summer internships at the Palo Alto Art Center Foundation, Stanford Health Care, and Community Legal Services in East Palo Alto. During her senior year, she also did an internship through her university, supporting multicultural programming and organizations. This summer, she began a full-time position as a community outreach liaison for Volunteers of America, a nonprofit organization that provides affordable housing and other assistance services to low-income people throughout the United States.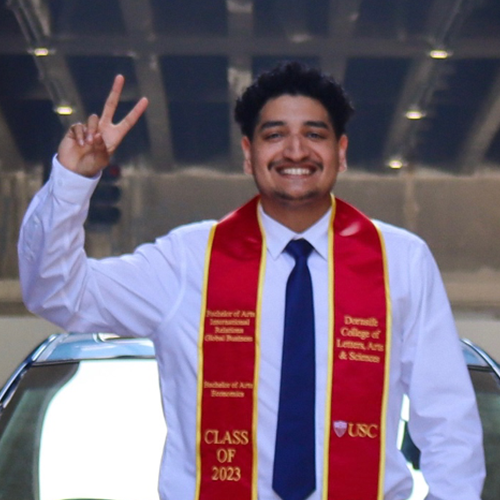 Nery Roman: Eastside Class of 2019, USC Class of 2023
After graduating from Eastside, Nery moved to southern California to begin his college journey at USC, studying international relations and economics. While at USC, he was involved with USC Move, the USC Auto Society, and the Lambda Theta Phi fraternity. During the summers, he cultivated his interest in the energy sector, interning with Bloom Energy, Rosewood Energy Ventures, and then at Wells Fargo Renewable Energy & Environmental Finance. After graduation, he launched his career as a financial analyst at Southern California Edison.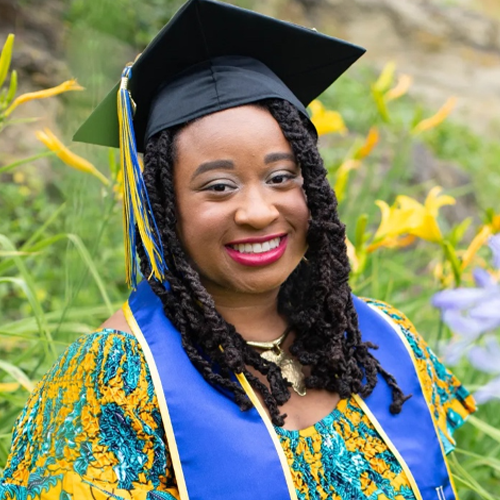 Alexandria Fakayode: Eastside Class of 2018, UC Irvine Class of 2023
Alex majored in drama and theatre arts, with an emphasis on acting and sound design, and minored in African-American studies. While at UC Irvine, she participated in the Brown Bag Theater Co., a Latinx Theater Group, and also served as co-president of Black Door Theater Co. the university's black theater group. Following her graduation, Alex began working as a freelance theatrical sound designer in the Bay Area and interning for the Women's Audio Mission in San Francisco.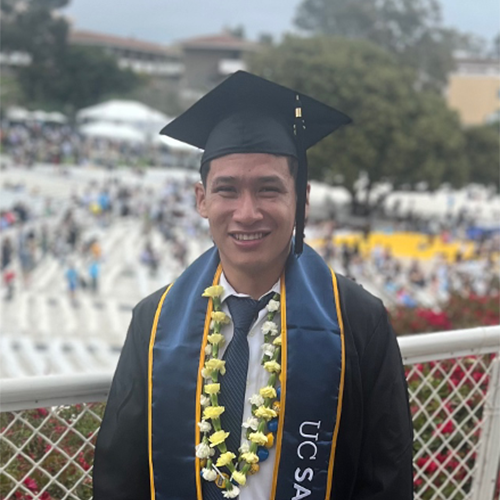 David Civil: Eastside Class of 2019, UC Santa Barbara Class of 2023
David studied economics and accounting at UC Santa Barbara, and with guidance from his Eastside career coach, he was able to land internships every summer while he was in college: at the Silicon Valley Social Venture Fund, Moody's Analytics, and Bernstein Private Wealth Management. He was also one of twelve students selected as a portfolio manager in the Dean's Investment Group at UCSB, where he managed a $200K portfolio with the guidance of professors and an advisory board. This spring, David accepted a full-time position as a private client associate with Bernstein in New York City.
Giselle Orozco: Eastside Class of 2019, Middlebury Class of 2023
Giselle graduated Cum Laude from Middlebury College with a degree in Chinese and anthropology. During her time in college, she worked as a costume specialist at the Middlebury College Costume Shop, and as a Spanish-English translator for a professor's research, and she volunteered as a peer leader for Middlebury's pre-orientation program for incoming first-generation college students, helping them navigate the transition to college. A summer internship at the BASIC fund in Oakland, which Giselle landed through Eastside's internship network, helped hone her interest in a career in the non-profit sector, and following graduation, she returned to the Bay Area and began working as a development fellow at the Palo Alto Art Center Foundation.