The Ripple Effect
.
Our students' successes create a ripple effect, touching the lives of many others. Below are just a few of their stories.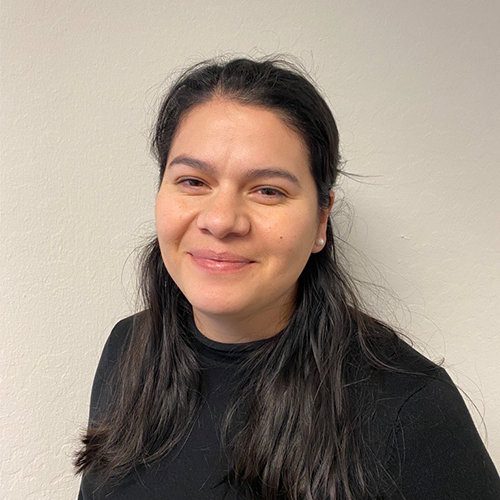 Maria Vazquez Mata, Eastside Class of 2006
Pursuing law, advancing social justice
As a "very shy and quiet" student, Maria recalls having to be persuaded by a friend to join the mock trial, speech, and debate club at Eastside. She was initially intimidated by the thought of speaking in front of an audience, but she quickly found her voice. And today she reflects that "My desire to pursue law was definitely instilled during my time at Eastside."
After graduating from Eastside in 2006, Maria went on to earn her bachelor's degree from Santa Clara University, and then immediately started her JD at the UC College of the Law. In addition to noticing that most of her classmates were several years older, she was also aware that her background set her apart from the crowd – and she remembers reading that Latinas comprised only 2% of attorneys in the US. "There weren't that many people that looked like me in the sector," she says, "Let alone someone with power and authority in a corporation or organization."
Now, Maria appreciates that she can serve as a role model to – and advocate for – young people whose backgrounds are also underrepresented in the legal profession. "I do bring a different lens to the table, and I do hold power, and I can do a lot of good things with that."
Throughout her career, Maria has been intent on making a difference and improving opportunities for students in the East Palo Alto community. For example, during her tenure as deputy director of Community Legal Services in East Palo Alto (CLSEPA), she established an internship partnership between CLSEPA and Eastside, helping first-generation college students gain critical professional experience.
In her current role as chief operating officer of the Law Foundation of Silicon Valley, Maria is not only thinking of how she can further their mission to advance the rights of underrepresented individuals and families, but also how she can make sure the organization is an inclusive, positive working environment. "I really love what I do," she says.
Despite her busy career, Maria hasn't forgotten her roots, and enjoys opportunities to visit Eastside. "There's something that's really humbling and reflective about all the times I've gone back to the campus," she says. "The maturity, and the eagerness, and the hunger that I see in those kids' eyes – it's very energizing."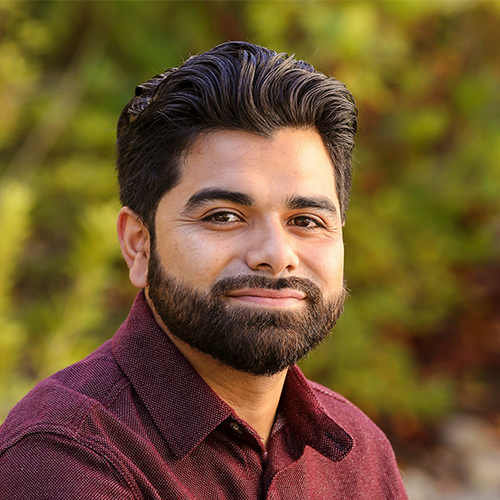 Andrew Cruz, Eastside Class of 2009
Helping students forge a new path to success
Although Andrew has always been intent on making a difference, the way he has gone about that has shifted over time. Early in his college career at the University of the Pacific, he pursued a major in civil engineering, with the goal of using his degree to improve communities like East Palo Alto. But when he took an introductory sociology class, which he says "ended up really changing my whole world," he realized that he wanted to pursue a profession that was more focused on directly supporting people.
Then, after working in a tutoring program for the children of migrant workers, he "pretty much never looked back." After graduating from college, he was excited to secure a spot in the Peace Corps as an educational volunteer working in a Dominican "batey" – an impoverished settlement for sugarcane workers. He was able to fill a variety of roles there, including running a literacy group and a soccer league, teaching an English class, and leading teacher training sessions.
When Andrew returned to the US, he first worked as an associate first grade teacher at Phillips Brooks School in Menlo Park, where he soon realized that he was especially fulfilled by working with struggling students one-on-one, helping to resolve problematic behaviors and other barriers to success. So he returned to school for his master's in school counseling from the University of San Francisco.
Today, Andrew is an interventions counselor at Redwood High School, an alternative school that provides extensive support to students who need to recover credits. He shares that some students see going to Redwood as simply a "last resort" before dropping out, but he is working to change this perception – and he's found that his own background makes it easier for him to relate to prospective students. "Because I'm from the community here and understand their struggles and experiences, I am able to explain the benefits of Redwood to them," Andrew says, noting that he always enjoys the moment when students realize, "Oh, this is where I really want to be."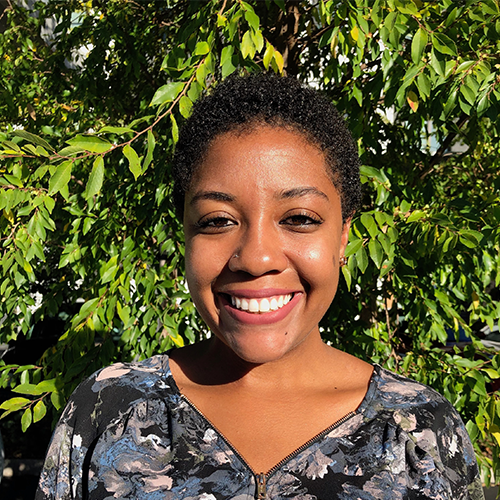 Chantaell Cruz, Eastside Class of 2010
Supporting Eastside alums through their college journeys
As an Eastside student, Chantaell was grateful for opportunities to travel abroad during our summer sessions – first, to Guanajuato, Mexico as a volunteer with the AMIGOS program, and then to five different cities in Spain through Experiment in International Living. On both of these trips, she remembers being particularly fascinated by the different built environments she saw: she enjoyed observing different types of architecture and thinking about how city planners must have shaped each city she visited.
At Barnard College, Chantaell majored in urban studies, and while pursuing her degree, she also worked for the Anita Borg Institute – an opportunity she gained through Eastside's internship partners program. This experience in the nonprofit sector helped to prepare her for her first job out of college, working as a project administrator for Eden Housing.
Although she strongly believed in their mission of creating more affordable housing options, after several years, Chantaell still wasn't entirely sure that she wanted to continue on the same professional trajectory. Around this time, she was also supporting her brother through the college application process and realizing how rewarding it felt to help someone get closer to achieving an educational goal. So she pivoted, and began working for the educational nonprofit College Track.
In the summer of 2019, Chantaell had dinner with Eastside Principal Chris Bischof, Vice Principal Helen Kim, and Andrew, her now-husband (also profiled above). Andrew was about to start his master's in school counseling, and somewhat jokingly asked Chris and Helen if they were hiring. At that point, Chantaell learned about plans to grow Eastside's alumni team.
"I knew he had asked if they were hiring," she says, "but when they said, 'College coach,' I was like, 'Oh no, no, no – that's mine."
Today, as the manager of our college coaching team, Chantaell is leading our efforts to even better support our college students, and she loves working with younger alums as they pursue their shared goal of becoming first-generation college graduates. "I love connecting with people one on one," she says. "You get to build a relationship, build trust, learn about their interests and their goals…"
And as Chantaell continues to learn and grow in her own career, she has also been able to celebrate all the achievements of the students she serves. "This is now my fourth school year – I've gotten to witness our alums evolve. That feels really rewarding, and I feel super grateful that they allow us to be part of their lives and journeys."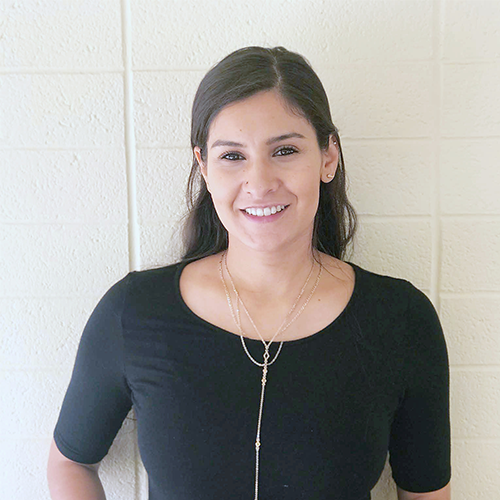 Veronica Polanco, Eastside Class of 2010
Supporting students' mental health
As a teenager, Veronica experienced a lot of mental health challenges. But it was a more taboo subject at the time than it is today, and she remembers feeling like it "wasn't a thing to talk about."
Her Eastside advisor, Amy Reilly, felt differently, and encouraged her to open up. "She was like my second mom…she took the time to get to know students, and really cared about us," Veronica says. Amy's support not only helped Veronica get through tough times – it also inspired her to pursue a career focused on helping others. "I wanted to be someone else's Amy."
After earning her bachelor's degree in psychology from UC Santa Cruz, Veronica began working at BUILD, a nonprofit organization she had initially become connected with via Eastside's internship network. Her role as college and career readiness program associate was primarily focused on supporting students' academic and professional success, but she was also able to counsel students who were struggling with problems such as anxiety, depression, and trauma, and connected them with more extensive mental health services.
A couple of years later, Veronica started a new job as youth outreach coordinator for StarVista, where she worked in the crisis center and visited schools to present on various topics related to mental health. In 2021, she transitioned into a role as StarVista's youth development initiative coordinator, which involves running leadership programs for struggling students, with a focus on socio-emotional learning. She is also currently pursuing her master's in social work, with a concentration in mental health and trauma, from the University of Denver.
Veronica shares that working in mental health can sometimes be stressful, but that "seeing the transformation of students" she supports makes it all worth it.
And she remains grateful to everyone who has helped her get to where she is today. "I'm just really thankful for Eastside," she says. "The teachers are so incredible – they're just so involved with everybody. Thanks to them, I'm doing what I'm doing now."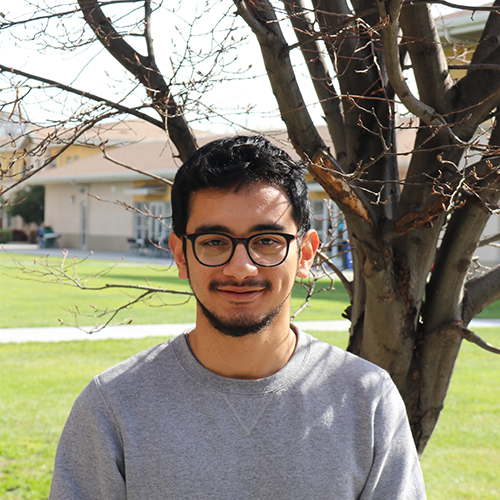 Addison Partida-Vázquez, Eastside Class of 2016
Teaching math and instilling core values
While Addison was pursuing his B.S. in computer science at Carleton College in Minnesota, he spent his summers back in the Bay Area. The summer after his freshman year, he tutored students at Cristo Rey San José Jesuit High School, which gave him an early taste of what it would be like to work in a school setting. Then, during his sophomore year, Eastside's internship partners program connected him with an opportunity at Moody's Analytics in San Francisco, where he interned for two summers. While working at Moody's, he also began spending time in the Eastside dorms he had once called home, helping students with their math assignments. And as his college graduation neared, he began to think more seriously about a future working in education – specifically, he realized that he wanted to be right where he started, helping current Eastside students along their own journeys to success. In 2020, Addison joined our residential faculty, and today, he is part of our math faculty.
Initially, he was "pretty nervous" about teaching, noting that he felt a lot of responsibility for guiding students through very formative years of their education. Over time, he gained confidence, although he says that teaching "keeps you on your toes at all times…I really feel like I learn something new every day."
One of the things Addison has come to understand is that teaching math is just part of his role – it's also very important to him to instill core values like self-discipline, to help students believe in themselves, and to be someone students feel that they can speak with openly. He's found that being an Eastside alum himself has positively influenced the relationship he has with his students. For example, he was recently able to answer students' questions about what it was like to leave the East Palo Alto community and go to college in an unfamiliar place, with students whose backgrounds were very different from his own. "We have that shared experience," he says. "Or they will have that shared experience."